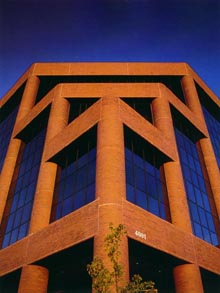 Woodlands multi-story office and retail strip complex valued by Stuart & Company.
Confident Real Estate Decisions Stem From Superior Information
Real Estate. The rewards can be great, but so can the risks. A single misstep can mean the difference between success and disaster in today's increasingly complex markets. That's why it's essential that you have the best possible information when making real estate investments – solid information that gives you optimal confidence in your decisions. There's simply no better hedge against risk. That's what we're all about at Stuart & Company – helping you face risk with the best information in hand. We do this by providing real estate consulting and appraisal services unparalleled in the industry. This means you can trust us to carry out exhaustive research and expert analyses on every assignment you give us. It also means you can count on timeliness – windows of opportunity often do not remain open for long.

With our track record of quality service, we have earned the confidence of prominent law and accounting firms, Fortune 500 companies, institutional investors, government entities, leading commercial real estate brokerages, and all of the area's major financial institutions.