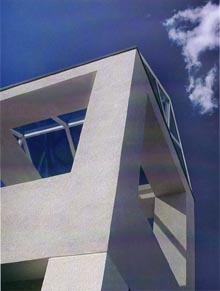 Cougar Place Shopping Center development appraised by Stuart & Company.
Expert Real Estate Opinions From Experienced Professionals
In completing each project, our talented professionals draw on a deep reservoir of education in the fields of valuation, finance, statistics, economics, and accounting. To meet the increasing sophistication of the market, we are continually expanding our knowledge base through disciplined study and innovation. This ensures we always stand ready to tackle your toughest real estate challenges.

What's more, the quality of our services has its foundation in a wealth of experience. We have intimate knowledge of the workings of all major commercial and industrial submarkets. Past assignments have dealt with a diverse scope of property types including: apartments, business parks, cement plants, cold storage facilities, condominiums, fitness clubs, fixed base operations, heavy manufacturing plants, motels, mountain acreage, professional offices, repair shops, research and development facilities, resort properties, restaurants, retail stores, retirement housing, shopping centers, steel plants, storage units, subdivisions, truck terminals, and warehouses.